SEX TOYS FOR WOMEN
Sep 12,2022 | RodriguezGloria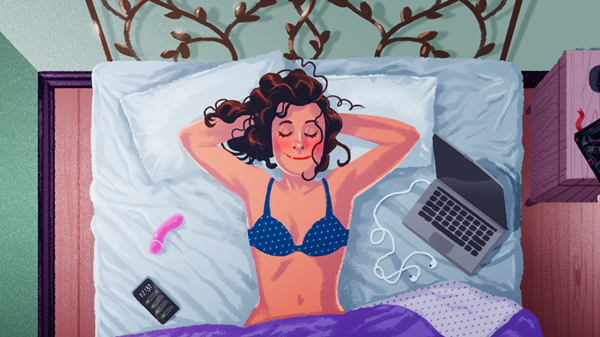 Whether you view it like a delicate flower or a mighty power source, your hoo-ha needs some pampering and entertainment. So, from time to time, you have to give it some loving. Thanks to the benefits of the ever-developing sex toy industry, you can choose from a variety of sweet gadgets to treat yourself with.
If you're having a hard time deciding on what kind of toy would suit your private quarters the best, you might want to stick around and read our list of the best sex toys for women. We've added a couple of suggestions on how to use women's sex toys. But don't let those stop you from experimenting further. The world is your oyster, and your oyster needs to open its shell and get some action.
UP YOUR MASTURBATION WITH FEMALE SEX TOYS
If you were to ask women, masturbating is one of the sure paths to their orgasm, and rare are those who would deprive themselves of that pleasure. It is how you learn about your body and desires (and a way to improve your sex life in general). But moving the party downstairs is equally efficient in killing boredom. I mean, sometimes, there's just nothing else to do.
But masturbation is more than just filling the void (in your schedule). A piece of your body brings peace of mind too! It relieves tension and accumulated stress. It increases your blood flow and releases endorphins (the natural painkiller). Honestly, it puts you in a better mood. And increased blood flow in your genitals doesn't only make them happier but also healthier.
For many girls, masturbating can be a routine - their way to indulge themselves. But it can still be different every time. You can take it slow or have a quick one, depending on an occasion. Have an adventure in the shower, or do the touch-down in a comfy bed. But you can also take it to the next level (of awesome) by boosting your technique and performance with a handy gadget.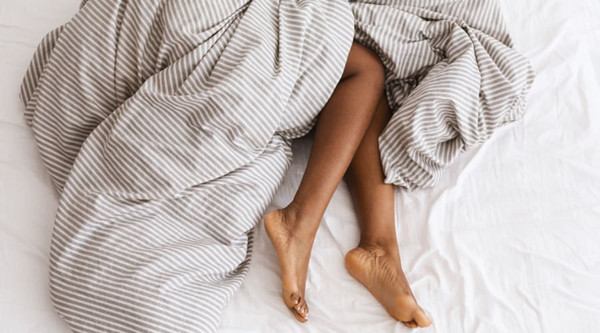 Yes, a toy can help up your masturbation, especially if you have trouble reaching orgasm. But that's hardly news. One study shows that almost half of women between 18 and 60 years of age have used a toy like a vibrator or a dildo. We ladies are aware that those aren't just for prank birthday gifts. But there's a variety of toys on the market and many creative ways to use them. So there's always something new to learn and try. And here are just some suggestions.
NEVER BE ALONE WITH PENETRATION TOYS
As all those who've done their share of thorough investigation know, our bodies have more than one sensitive spot. Some women get off with clit massage only, but most like to combine it with penetration. Penetrative toys are among the most popular sex toys for women. And, luckily, the options today are more versatile than one might imagine.
DILDOS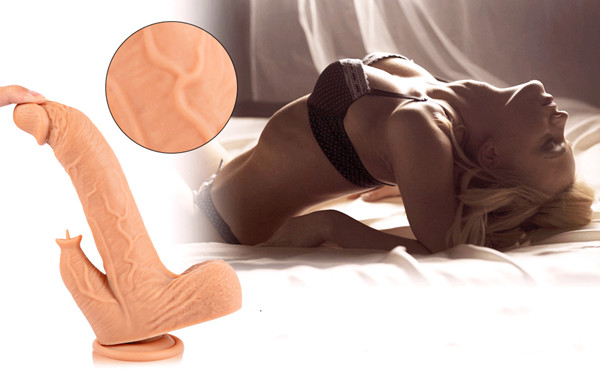 Dildos are women's common pick when it comes to sex toys. These classical playthings come in many shapes, colors, sizes, and materials. From silicone to glass dildos, less or more realistic (penis-shaped), small or big, they are a damsel's best companion in the moments of unrest.
Their size can vary, but they should all do the job. And if you wish some extra oomph, you can go for the curved dildos — the ones that will hit your OMG-spot.
If you're a toy newbie, you can go for the multitasker — a vibrating dildo. That way, you'll have a toy for penetration but also stimulation of all other erogenous spots (and maybe discovering some unknown ones). Of course, when using your buzzing buddy, you should always prepare a silicone or water-based lubricant. Lube is a must-have for toy enthusiasts. You want things to go smooth, and wet and friction-free play is much more fun (and less painful).
RABBIT VIBRATORS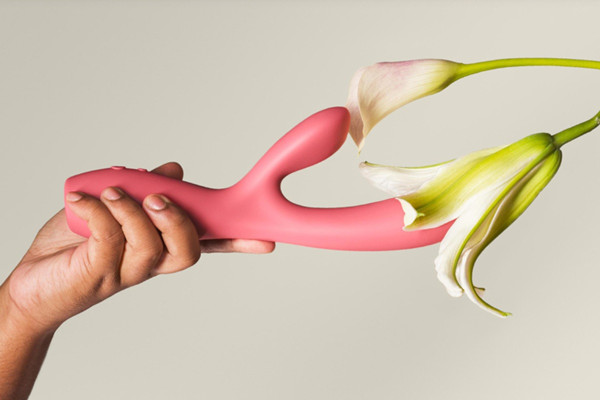 Not many women can orgasm from penetration only. Therefore, clitoris stimulation is welcome in every peak-seeking session. That is where the rabbit vibrators come in (literally).
This handy device is a phallic vibrator used for penetrative sex, but it has an extended part (usually in the form of bunny ears — hence the name) that helps stimulate the clit at the same time. So it takes care of you both internally and externally. It's no surprise many think it is the best vibrator for women. Rabbits also come in different shapes and materials, with some of them featuring a suction option instead of "rabbit ears" massager.
MISCELLANEOUS VIBES
Many female sex toys are designed to give you the time of your life but also allow you to experiment with their use. Vibrators today have multiple vibration modes, so you can set the speed and intensity. Also, the manufacturers and designers try to think of both masturbation and couple's sex when inventing gadgets. A fine example is a C-shaped vibe that stimulates your vagina (penetrating to aim for the G-spot) and your clitoris at the same time. You can use them for solo orgasms (what could be better than a hands-free climax!), but it can also become a sensation you share with your intimate partner. An excellent way to include sex toys into your relationship!
DOUBLE THE FUN WITH ANAL TOYS
Some ladies don't feel like exploring their hindquarters. They might be afraid it would be too painful or uncomfortable. But stimulating the anal nerve endings can enhance your overall sensation during sex. And toys are the perfect way to start your rear adventures. Once you take one look at those gorgeously decorated glass butt plugs, you will have second thoughts.
You can use anal toys to practice and prepare for anal sex, to test and feel anal stimulation, or to include this kind of sensation during sex or masturbation. Note: prepare plenty of lube and take special care of your hygiene.
ANAL PLUGS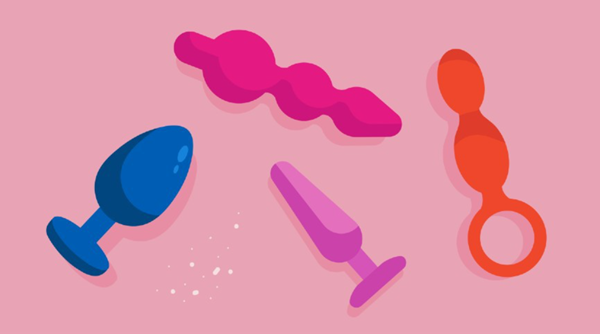 Butt plugs are basic toys that stimulate anal nerve endings. These little gizmos come in various shapes and materials, so you can choose depending on your level of sensitivity or on how you plan to use them. Most of the kits consist of several plugs that are different in size, so you can take your time adjusting to the bigger ones. Also, most of them feature a wide ending, so they enable hands-free use.
ANAL BEADS
Anal beads, as you would imagine, are beads on a cord. The beads either vary in size or are identical. So, similarly to anal plug kits, you can practice your way up to putting a full set in. You commonly insert them into the anus and then take them out one by one or all at once. It depends on what kind of sensation you're going for. Also, the feel will vary depending on when you take them out. You can remove them while climaxing to enhance that moment or use them as a warm-up for anal sex.
Anal beads have an entirely different feel compared to plugs. While a plug stays in for that continual stimulation, beads stimulate you when you take them out of your ass. So beads kind of work as anal massagers.
ANAL VIBRATORS
Some anal plugs come with a vibrating function. This feature gives that extra zing to your sex or masturbation. But anal vibrators are also a thing in the sex toy industry. They might be designed primarily for people with penises, but that does not limit the options for women. After all, anyone with an anus can use an anal sex toy! The other bright side of these devices is that many come with remote controls. That means you can wear them on your night out or wait for that special booty call from your partner.
GET TARGETED STIMULATION WITH CLITORAL TOYS
As all girls who know how to masturbate have learned, there's no climax without focusing on the pleasure pin.
There is an abundance of clitoral stimulators available, but you can still make your choice based on what kind of thing makes your ladybit sing. All the devices are adjustable and come with different vibration patterns — from "quiet buzzer" to "world rocker." Most of them are waterproof, so you can even take them to the shower. There are sonic vibrators, wands, and tiny vibes that can fit the palm of your hand. But there are also some crazy suckers and panty vibrators you can take downtown for some solo play on the go.
CLIT SUCKERS
You get all you need from the name. Clit suckers are oral sex simulators made for one purpose only — to suck (because it sucks if they don't). They are commonly focused on that special spot and are designed to mimic the suction made by the human mouth.
It might feel weird and unusual at first, but after a while, the sensation is, well, sensational. With most devices, you can adjust the speed and intensity, even the patterns of sucking or program the settings to fit your precious clit. Some suckers even come with remote control, so you or your partner can boost the oral stimulation from a distance.
LICKING TOYS
When a person goes down on you, they (not only) try to vacuum in your privates. They also cover wider areas, not just the focal point. So sucking might not be your thing. But there's something for everyone. And everyone knows that a human tongue wasn't made only for talking.
Some licking toys might strike you as freakish, especially when they're trying to resemble a human tongue in appearance, not just performance. But others, with their specific punctuality and deliverance, might just beat the real thing.
AIR PRESSURE/SONIC WAVE TOYS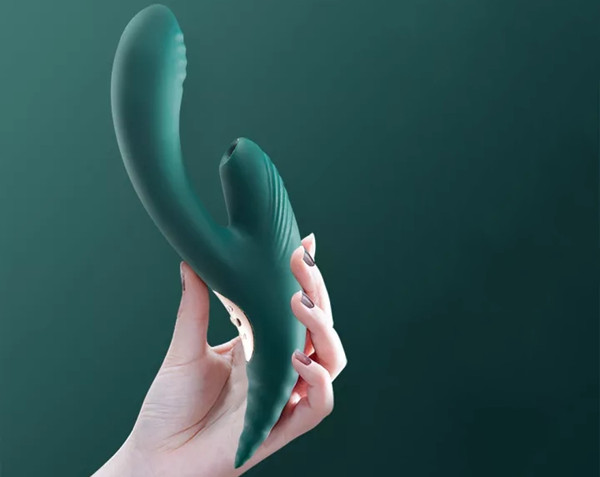 Sometimes you want to feel like you're visiting the future down there. And that's where sonic wave sex toys make total sense.
As their manual says, sonic wave toys perform their miracles by sending sonic waves (or air stimuli) through your vulva. So they are not concentrated on the clitoris like a nerdy down-goer. They work the whole area that surrounds your clitoris, giving you the full unedited performance.
ENHANCE LESBIAN RELATIONSHIPS WITH TOYS FOR TWO
The female sex toy industry has been considerate enough to make some entries (pun intended) for you and your girlfriend too! It's not that you can't use the other ones on each other; it's just that sometimes, it's more fun to have a toy for two that you can enjoy when your partner is around.
DOUBLE-ENDED DILDO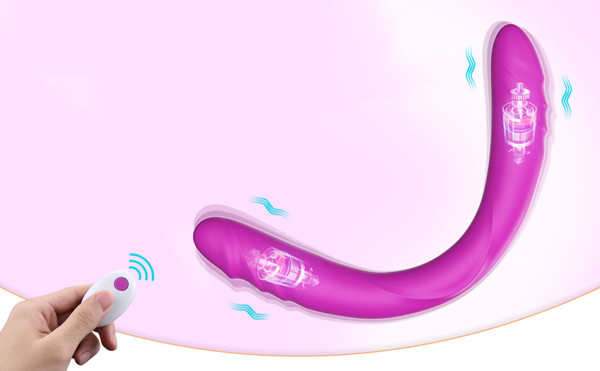 A double dildo is a classic, we might say. It is a toy with a dildo on both sides of it, so you can use it for double or partner penetration. You can experiment to find out what suits you and your SO best, how deep you want to go with it, and if you want to do it at the same time. You can also choose who controls penetration, speed, and intensity. The newer models are super flexible, so you don't have to worry about spraining your back or twisting your ankle during sex.
STRAP-ONS
A strap-on is a sex toy that usually has a non-vibrating dildo that is held in position by a harness. You can put it on your hips and use it for penetrative sex with your partner. A piece of advice — you should shop carefully because you want your strap-on to fit nicely. It is best to buy the harness separately to ensure comfort and find an adequate size. That way, you can also switch up the dildo you use, which allows for more dynamic sex. You can put a vibrating one in there, for instance, and that will totally turn up the heat.
A new hit on the market is the strapless strap-on — a sort of a blend between a double-dildo and a strap-on. It has a shorter shaft (called the "pony") that you insert into your vagina and a longer one that you use to penetrate your partner. So no straps attached! And some of these babies vibrate, so prepare to be amazed!
A word of advice: some toys designed for men prove that creativity is what you need to call for in your all-female relationship. An excellent example is a vibrating cock ring. It is built to be used on a penis, but who's to say you can't put it on a dildo or a strap-on?
CONCLUDING REMARKS
Although it found its way out of the dark corners of taboo, female masturbation is still not often talked about. Maybe men are more used to chatting about self-pleasuring, even jokingly. But women go down the same road of self-exploration and tension-relief. Girls like to "know themselves" too. And the benefits of masturbation go further than mere pleasure. So whether you're seeking quality penetration or good vibration or you're working on your vagina power, an adequate sex toy will be your trusty companion! All you need to do is take your pick and clear your schedule for tonight.
Comment